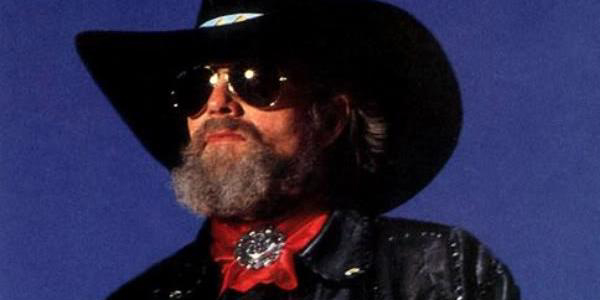 A fickle finger of fate that Charlie Daniels is a 2016 Country Music Hall of Fame inductee.
The first time I interviewed Charlie he was sipping whiskey and smoking in a trailer behind the stage at an outdoor festival from Hell.
Hard rain fell and arcs of electricity popped off a guitar during the set of the aptly-named Wet Willie—sending the band to the trailer. Puddles formed into pools on the stage and everything was dripping. A drunken waterboarded crowd grew angry during the delay. Toy Caldwell of the Marshall Tucker Band braved a stage mic to explain the dangers of mixing electricity with H2O and promised the crowd a rain check for a future date. The mob threw bottles and cans at him —sending Toy back to the bus. Bad words and ugliness commenced. Fights broke out. Equipment destroyed. A murder was committed.
Charlie said no way in hell was he going on, risking electrocution, and becoming "some martyr to music." (Read more about the Festival from Hell in my next book with the working title "Radio Activity")
Earlier that day at the FFH, Charlie said he didn't consider his music country—his music was more rock, said he. Now look at him. Country Music Hall of Famer. Congrats, Charlie.