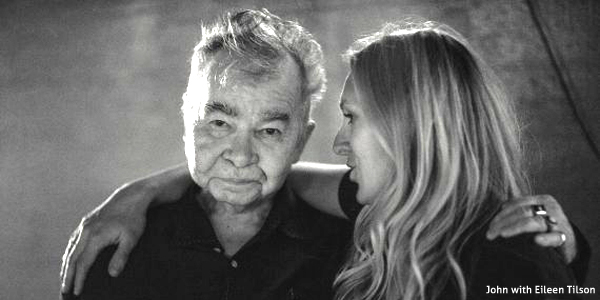 Friend and poet Melanie Britton knows John Prine better than me and you do. She's been posting John Prine material on FB ever since I've known her. Melanie had plans to see Prine in Wilkesboro next week but, as most of you know, coronavirus took him out April 7th.
About all I knew of Prine was from a clever novelty song he wrote that caught on the year I graduated from high school. But I've been struck lately with how many other artists are posting their tributes of him. I figured there must be something more than what i understood of John Prine, so I went fishing in Spotify and YouTube.
Hey—you know what I found?—this former mailman is an authentic American songwriting treasure, folks.
HANDSOME JOHNNY
 Dear John, Covid-19 took you from friends and family.
Lots of us had been your fans since 1970.
Forty years of music, laughter and some tears.
You never met a stranger in your long career.
None of us were ready to ever let you go.
We were looking forward to another show.
 So I'll make a Handsome Johnny, and toast you once again.
You know that we shall miss you, dear John, you were a friend.
Melanie Britton © 2020