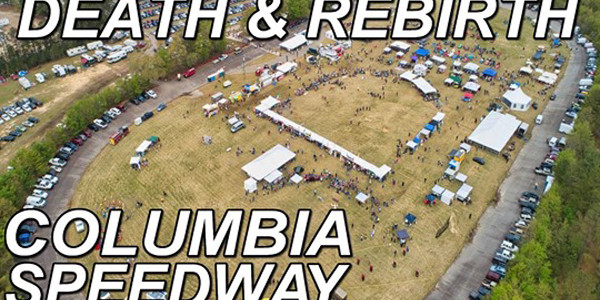 In October 1974, a small investment group, including myself, were the first to stage a concert at the Columbia Speedway. We proposed a rock concert with Van Morrison and some local acts but the owner of the Speedway, Don Sharpe, said his "people would kill him if (he) brought a rock concert to the Speedway." So we agreed to do a country concert with the understanding that we would follow up with a rock show.
We brought in a hot Jim Stafford who had Billboard Top Ten hits that year with Spiders & Snakes and Wildwood Weed. Also on the bill was the venerable Lester Flatt and the Nashville Grass, and a couple other country acts. Our friend Woody Windham was MC. Turnout was stunningly short of expectations. At one point, Don, rushed into the back office and exclaimed, "I got 2,000 pounds of hot dog meat rotting in concessions!"
We followed up with our rock concert shortly thereafter—with regional rock bands only, because our budget had been blown to hell in our previous Speedway crash. We did better though. Maybe breaking even—only just. The gate, however, was enough to realize concert promotion was no longer in my destiny.
Good to see the Columbia Speedway shows are doing so well in 2020.