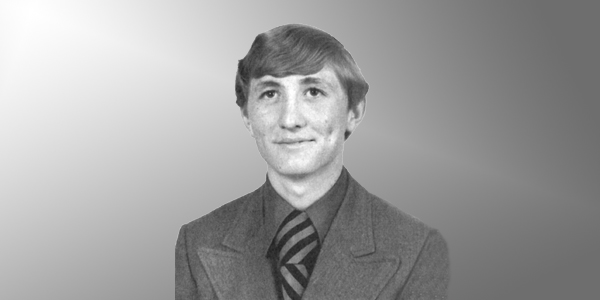 I was feeling grateful recently that Bobby and I were speaking. It had been at least 15 years. Bobby's wife, Melanie, found me on Facebook—making it possible for our connection. Bobby and I were catching up, both of us pleased to be connected again, and when we were wrapping our conversation, discussing a plan to get together, Bobby reminded me of what a cruel bastard he was.
"Remember the tea jar?" he asked and laughed. He referred to that day—uncommonly hot and humid even for a South Carolina summer—when we were working on the farm at a remote location without a water source. I had long since finished my jar of tea and thirsted greatly when he opened his jar, and right before my eyes, slowly emptied its contents into the ground. Rather than quench his own thirst or share his tea, he delighted in watching the horror on my face as the precious liquid bit the dust. "I'm a baaastard," he said. "Am I a bastard?" he asked, relishing the question. Here we were, forty-nine years later, and the bastard still reveled in his perverse inhumanity.
But I guess I can't complain too much about Bobby. He was the first, and principal, to help me assimilate South Carolina after my family's move from Germany—but only after an inaugural week of him encouraging our 4th grade classmates at Congaree Elementary School to refer to me as "Adolf."
Under his wing he introduced me to the recondite spaces and shadows of southern boyhood. One day we both snickered at a new kid who had moved into the neighborhood from the Isle of Palms because he wore shoes during summer—that was the moment I felt graduated—the day Bobby and I became cultural equals.
We were about the same height up until the 8th grade and then he grew head and shoulders above me. I didn't really notice because I had been under the influence of a phenomenon, recognized by psychologists, when a short person hanging out with a tall person believes they are operating at roughly the same height. I think it's referred to in psychology journals as "delusion." But Bobby's mom took care of that one day when we came walking up to his front yard and she quipped that we looked like Mutt and Jeff. (Those under 50 see Google.) I developed such an exquisite contempt for that woman from that moment on.
What I hated most about Bobby was that people seemed to like him more than they liked me. He was very funny too. He made me, and others, laugh many, many times. There was a peculiar sound he made, less than a handful of people could interpret, that he often used to vanquish a heavy mood—imagine the stridulating whine of a mosquito if it were mammal. His humor at its best, however, poked fun at the pretentious overdosing on themselves. He administered the end of that poke to me on quite a few occasions.
Over the course of a decade, between girlfriends and spats, Bobby and I did everything together. Movies, concerts, school events, camping, swimming, staying over at each other's homes, working at some of the same jobs at the same locations. We shared our first marijuana experience together, tripped, and rode the City of New Orleans like native sons. I was the one Bobby could complain to when he put something in the fridge at home and some rat in his family snitched it. He was a reliable sentry when I needed to gripe about my hard-ass military dad.
One day at 15 I'd had enough and left home—showed up at the door of a modest white house outside Monroe, NC where Bobby was spending part of his summer with his Grandmother. They welcomed me in. She was a wonderful lady. Out there in the peace of that country, I noticed Bobby appeared subdued in a way I had never seen him. My dad eventually tracked me down and called Bobby's Grandmother's house. Dad told me he didn't care whether I returned home or not but I should have more consideration for my mother. Mom came to the phone crying and that was the name of that tune. But over the course of that week I got what I needed to carry on through Bobby's and his Grandmother's non-judgmental compassion and tenderness.
When Melanie told me about Bobby's unexpected death, she said Bobby wanted his ashes scattered over the property where his Grandmother's house stood. Amen. God bless him.